WordPerfect Free Trial
WordPerfect Office Standard - FREE download for 30 days!
All-in-one office suite for home, school or office
Explore a complete office suite with unique word processing control, spreadsheets, presentations, OCR and PDF software, plus unmatched compatibility with support for over 60 file types, including the latest Microsoft Office formats.
Download Free Trial Free 30 day trial.
No credit card required.
Download your WordPerfect free trial to access many of the most popular features in WordPerfect Office, including:
Microsoft Office compatible
Built-in PDF software
Reveal Codes and other classic features
New collaborative tools and applications
Want to get started right away with your WordPerfect free trial? No problem! To get the most out of your free trial, check out a variety of new tips and tricks, step-by-step tutorials and other online resources.
Learn more about this free WordPerfect download
What's included in the free download
WordPerfect - word processor
Quattro Pro - spreadsheet program
Presentations - slideshow creator
Corel - WordPerfect - Lightning - digital notebook
Top 3 reasons to download a FREE WordPerfect trial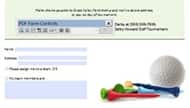 PDF Form feature
You asked for it, and now we -ve got it. The PDF Form feature lets you create fillable forms for collecting information interactively. Easily add a range of form controls, including text fields, check boxes, drop-down lists and more. Changing the form -s appearance -font, style, and color -is easy to do, too.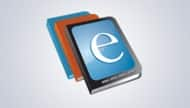 WordPerfect eBook Publisher
In addition to MOBI, the WordPerfect eBook Publisher now supports the EPUB format. This provides compatibility with more eBook devices, such as Kobo, Nook and Sony Reader. What -s more, the WordPerfect eBook publisher now enables relative font and graphic sizing, and automatic conversion of footnotes to cross-linked endnotes.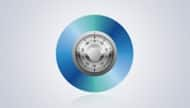 Roxio Secure Burn
Keep your archived data secure. Rely on this powerful CD/DVD/Blu-ray - burning software to password protect and encrypt your content so that what -s confidential remains private -even if it -s stolen or lost. Simply drag your files and folders to your desktop.