Looking for Quattro Pro?
Quattro Pro is now part of WordPerfect Office and it is better than ever!
Quattro Pro was a spreadsheet utility, originally developed by Borland Software. It was intended for professionals who analyzed spreadsheet data on a regular basis. The Quattro Pro Converter included basic tools for quick calculation. Also, the Perfect Expert Wizard and Quick-Fit were some nice features for on-the-go spreadsheet creation. It was renamed to Corel Quattro Pro when Corel purchased it. The features that lacked in the previous Quattro Pro have been included in its successor, the WordPerfect Office Suite. Apart from having quick response, the software comes with features like Precise Import and Export, PDF Creation with Fillable Fields for forms, Template-Preview, and much more. For office professionals and home users, WordPerfect is a great option for the long run.
Top reasons to upgrade from Quattro Pro
Easy document creation
Built-in PDF forms
Flexible eBook publishing
Extensive compatibility, including Microsoft Office
Reveal Codes
Template Viewer
Function key template
Microsoft Office compatibility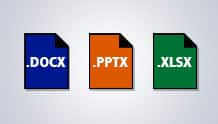 Access free valuable resources when you upgrade from Quattro Pro.
Get all of the old features you loved about Quattro Pro and a whole lot more when you upgrade to the latest version of WordPerfect Office.
Give WordPerfect a try today!
Other Old Products