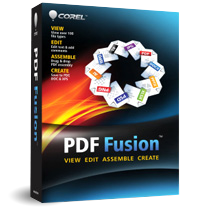 PDF creator
Open 100+ file formats
Assemble files into a single document
Create PDFs from any application
Save files to PDF, PDF/A, XPS and DOC formats

Download Trial
Buy Now
Compatible with:

Parallels Access 2-Year Subscription
Parallels Access is the fastest, simplest and most reliable way to remotely access Windows and Mac applications and files from mobile devices. A unique "applification" technology lets you use all of your desktop applications as if they were native apps for your iPhone, iPad, or Android device.
Shipping Policy
When you purchase boxed products you are purchasing physical products that will be shipped to the address you specify during the checkout process. You will select your preferred shipping method, where applicable, as you checkout. The following shipping options are available. Please note that 'Days' refers to 'Business Days'.
Corel ships to the countries listed below. Corel does NOT ship orders to PO boxes.
| | | |
| --- | --- | --- |
| Country | Price (excl. VAT)* | Shipping Method |
| United States | $8.00 USD | Ground (4-7 business days) |
| United States | $10.00 USD | Standard (3-5 business days) |
| United States | $15.00 USD | Priority (1-2 business days) |
| Canada | $25.00 CAD | FedEx International Priority (1-2 business days) |
* VAT applied in cart, where applicable.
Orders placed before 3:00 PM EST / 12:00PM GMT will ship next business day pending payment approval. Orders placed on Saturday/Sunday will be shipped the next business day pending payment approval. If you have any questions, please contact Corel Customer Service at www.corel.com/customer-service/.
Urban & Remote Locations in the United States
For Economy (Ground) Shipping, please allow an additional 1 - 3 delivery days to urban locations and 4 - 6 days for remote locations.
Download Instructions
When you buy a Download version, you can download your software, install it on your computer and unlock it with a serial number that will be provided after purchase.
PDF Fusion
You will be downloading a 30-day, fully functional trial version of Corel PDF Fusion. Thank you for trying Corel software.
---
By downloading this trial product, you agree to receive marketing communications from us and/or our suppliers. You may opt-out of receiving such future emails by clicking the unsubscribe link in any email you receive, or by signing into your Corel account through our website using your email address and password, and clicking on Manage Your Communication Preferences.
The all-in-one PDF creator toolkit!
Boost your productivity with Corel® PDF Fusion™, an all-in-one PDF creator that lets you assemble, edit and create PDFs. Open more than 100 different file types just by dragging and dropping them onto the Welcome Screen. Take pages from multiple files, including documents, spreadsheets and presentations, and combine them into a single PDF to share with anyone. Add new text, bookmarks and comments. Plus, convert files to PDF, PDF/A, XPS and DOC formats with just a click.
Save money by viewing over 100 file types without purchasing additional software
Easily create and edit PDFs
Drag and drop to combine multiple file types in one PDF document
Save time by easily re-purposing content, instead of retyping, and cutting and pasting
Share files with anyone by converting to PDF, PDF/A, XPS or Microsoft Word formats
User Guide (PDF)
PDF Fusion for Business
Every day, thousands of businesses around the world turn to PDF Fusion to handle their important PDF and document tasks. Whether you're a large enterprise customer or a small, dedicated office, PDF Fusion is an all-in-one PDF solution that will help your business save money and function more effectively. Discover how PDF Fusion offers everything today's businesses need to handle PDFs—all for a significantly lower cost than the competition!
Case Studies
See how PDF Fusion lets you quickly and easily organize all of your documents for business travel.
See how the easy-to-use Assembly feature in PDF Fusion lets you create a professional-looking business brochure.
See why PDF Fusion is the perfect way for lawyers to create comprehensive legal case files.
Volume Licensing Program
Whether you're a company of 10 or 10,000, PDF Fusion has affordable volume pricing to suit any size and any budget. To see what kind of savings your organization can achieve, use the PDF Fusion Volume License Calculator. To learn how you can increase productivity and save your organization time and money using PDF Fusion, please also contact one of our helpful Sales Representatives.
Learn more about Corel volume licensing
Maintenance and Support
PDF Fusion offers comprehensive technical support to handle all your needs, including online assistance and a toll-free help line staffed by knowledgeable experts. For added support, take advantage of flexible and cost-effective maintenance plans, which offer priority technical assistance as well as upgrade protection that ensures you always have the latest product patches, updates and versions.
Learn more about Corel maintenance plans
Flexible Deployment and Installation
Choose the deployment and installation method that best suits your business's needs. PDF Fusion is available with Windows Installer File (.msi) packaging, enabling your IT staff to build a standard image for installation on multiple machines. Updates and upgrades are also available for instant download, ensuring your organization always has access to the latest versions. For added flexibility, PDF Fusion can be hosted on a Windows Server with access through Terminal Services or Citrix XenApp. With PDF Fusion, installation is quick, easy and painless.
Easy to use and learn
Using new software often means taking the time to train employees. PDF Fusion, however, is incredibly easy to use, with an intuitive drag-and-drop interface that lets users become proficient in just minutes. For more advanced functions, PDF Fusion also offers built-in training tutorials that allow your users to get up to speed quickly and easily. Improve your business's productivity with PDF Fusion—and reduce the number of calls to your IT helpdesk at the same time!
Want to learn more about PDF Fusion?
Looking for more details on how PDF Fusion can help your business save money and time while improving productivity? Please email wposales@corel.com or call us at 1-888-267-3548 ext. 2029, and our helpful and knowledgeable support team will assist you!
System Requirements
Microsoft Windows 10, Microsoft Windows 8 / 8.1, Windows 7, Windows Vista or Windows XP with latest service packs installed (32-bit and 64-bit editions)
512 MB of RAM (1 GB recommended)
250 MB of available hard disk space
1.3 GHz or faster processor
1024 x 768 screen resolution
Server Support
Corel PDF Fusion supports deployment via the following third-party systems: Novell ZENworks, Citrix XenApp and Windows Group Policies. PDF Fusion also supports Windows Server 2008 R2, Windows Server 2008 and Windows Server 2003 (32-bit and 64-bit editions), including virtualization on Microsoft Hyper-V servers and VMware.